Freemodel is a renovation startup that helps homeowners sell their homes faster and at a higher price. The company contracts third-party contractors to perform the renovation and provides design and renovation concepts, monitoring, and quality control. The company profits from the increased sale price of the house and does not charge the homeowner until the house is sold, or up to a year after the renovation. Each area served by the company has a local project manager who is a professional designer and focused on maximizing return on investment. The startup works exclusively through real estate agents, who benefit from higher sale prices and earn a percentage of the sale price.
Freemodel is a real estate startup that helps people sell their homes faster and at a higher price by renovating them. The startup does not perform the renovations itself, but hires third-party contractors for the job. The startup creates the renovation concept and monitors the progress and quality of the work. The cost of renovation is not charged to the homeowner immediately but is deferred until the sale of the house, not more than a year after the renovation. Each area served by the startup has a local project manager who is also a professional designer and strives to increase the sale price of the house. The startup earns money solely from the cost of renovation and earns commissions and discounts from the contractors for attracting customers. In the current round, Freemodel raised $19.5 million in investments. The startup is trying to take away the business of independent real estate investors by allowing homeowners to renovate their homes without monetary loans. The startup attracts customers through real estate agents and operates on a market place model, similar to Curbio, which also raised $126 million in investments.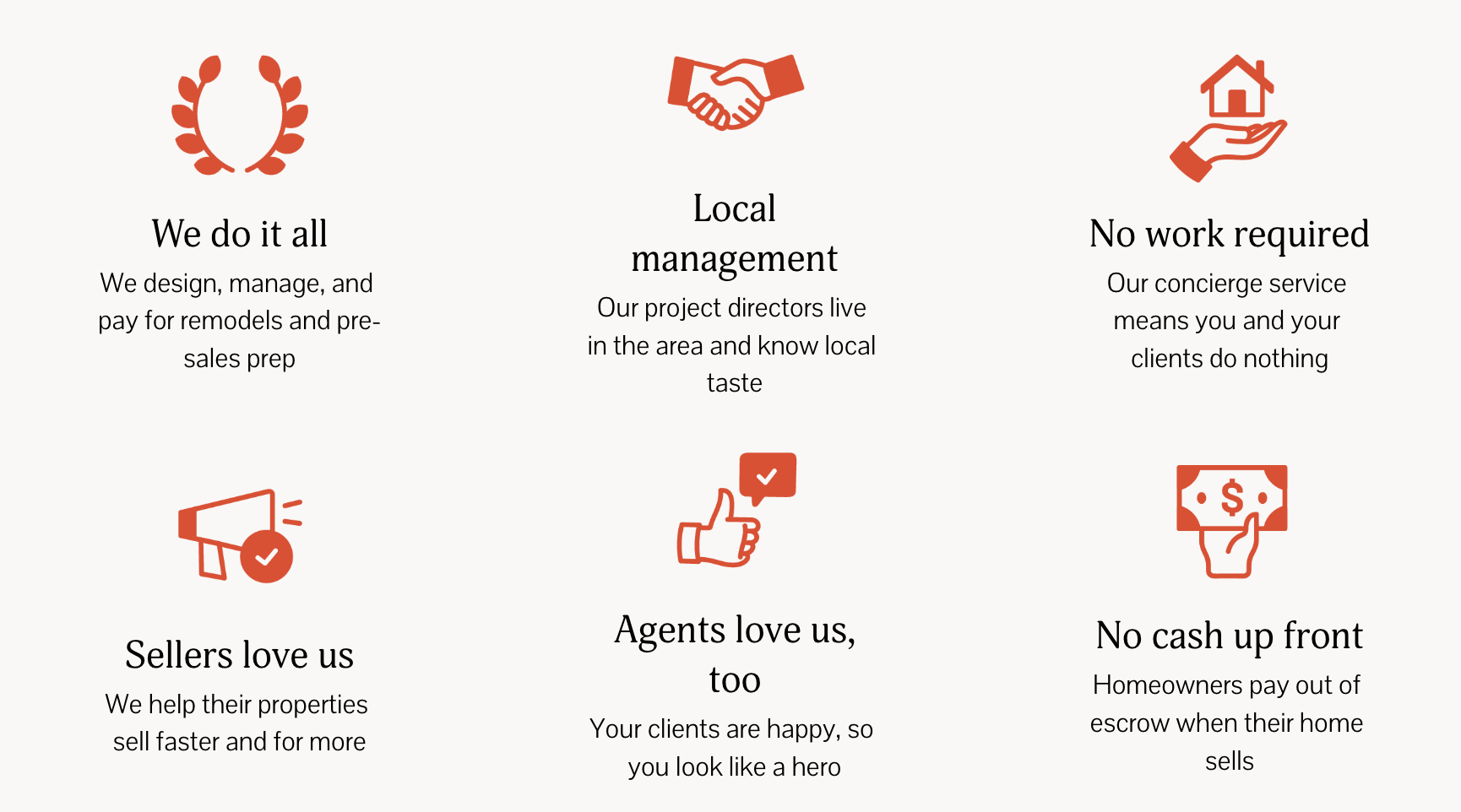 The trend of intermediaries returning to marketplaces to reduce the cost of attracting customers has been observed in various industries, including real estate and recruitment. Companies like Freemodel and Curbio have taken advantage of this trend by creating a marketplace that connects real estate owners and repair companies, and allowing real estate agents to earn commissions through increased sales prices after renovation. The cost of attracting customers is growing for many businesses that engage in mass attraction of retail customers on the Internet, and companies must consider potential intermediaries to effectively recruit retail customers. This can include finding independent players in the market who can be replaced by providing similar services directly to clients, or by implementing a similar business model as Freemodel and Curbio in the real estate market. The real estate market is large and has potential for multiple players in different geographies.